Mul-T-Lock Toronto


We recommend Mul-T-Lock products for Toronto homes and offices because they fill a need you might not even know you have. While other locks are designed to simply make you feel secure, Mul-T-Lock deadbolts are designed to actually keep burglars out.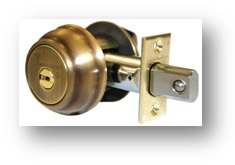 The Hercular Deadbolt has been redesigned (to locksmith specifications) to be the best deadbolt money can buy. Offering the same features as other leading UL 437 deadbolts as well as unique features that offer you more protection and save you money.
Other locks use a simple two dimensional bolt that keeps the door from swinging. Mul-T-Lock Hercular deadbolt locks the door in a third dimension using ball bearings that actually interlock the door with the frame. This is one reason why I say the Mul-T-Lock bolt is the best available.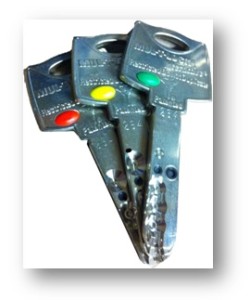 Saving money is always important. When we look at good quality locks we expect to see a savings due to longevity. A longer lifetime for a lock means a lower cost per year. With the 3-in-1 feature Mul-T-Lock takes saving money to a whole new level.
There are many reasons to change your keys over the lifetime of a lock. When your keys are lost, stolen, or when you have to fire an employee or babysitter, it can even become an emergency concern to lock out those keys that are out of your control. Built into every Mul-T-Lock product we sell is the 3-in-1 feature. This feature allows you to lock out lost or stolen keys by turning a new key. Colour coded like a traffic light, use the green keys normally. When necessary, order yellow keys and use a yellow key to operate each lock you own. The green key will no longer operate these locks.
This is a permanent rekey of the lock. This is a service that can cost hundreds of dollars when a locksmith must come to your door to change the key. If the yellow key is lost simply use the red key to lock it out. Next time you lose a key, a red key our locksmith will have to come to your door. We rekey your lock to a new set of green, yellow and red keys. You only pay for one out of three rekeys.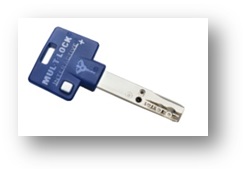 This is no ordinary key. This is one special key. It cannot be duplicated. New keys are created by code. That means no more bad copies of keys, and no more copies of your keys without your knowledge. When you purchase your lock you receive a key order card. With this card you can order as many keys as you like. Without this card, no one is able to make a key, not even us.
Mul-T-Lock is a robust product with a huge product line. We are able to replace every lock you use with a Mul-T-Lock cylinder. This mean one key convenience for your home, business and more.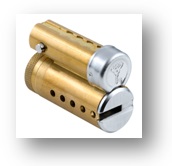 Master key systems are required by law in many buildings. We have even designed master key systems for homes. With professional locksmith working for you, your locks can each have their own individual key, or your locks can all be operated by one key, or any combination of the above.
Talk with our locksmith about having less keys on your key ring. We make your keys make sense.