Let's Talk
Start the conversation with our security expert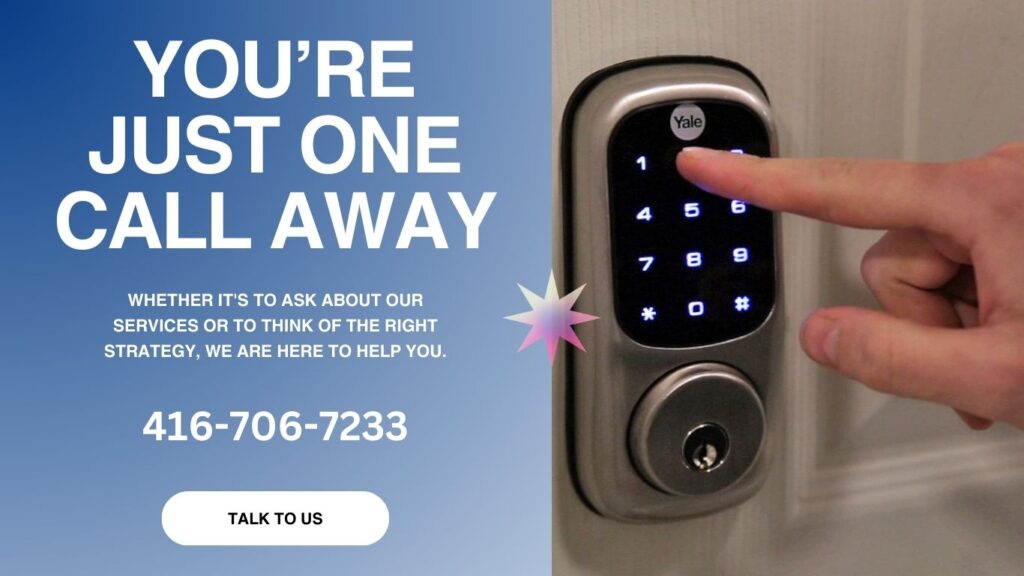 Store
Office
Visit us
Store
443 Adelaide Street West
Visit our store to pick up keys, cards and fobs.
Meet us
Office
501 Alliance Avenue
Make an appointment to meet with us at our office to discuss your project.
Call us
Contact us at 416-706-7233 to ask questions about your locks, alarms, access control system or cameras.
What's on our doors?