State Farm Good Neighbour Award
Locksmith and Son Receive State Farm Good Neighbour Award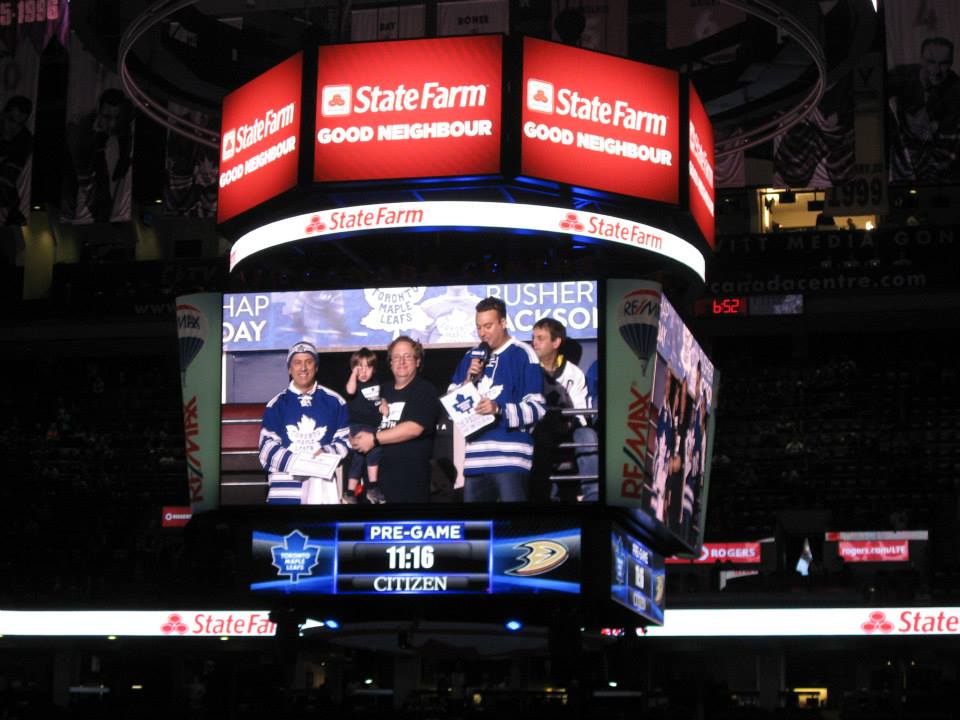 Toronto, Wednesday, October 23, 2013 – Local entrepreneur and locksmith, Jason Scheide, president of Spadina Security Inc., received the Toronto Maple Leafs and State Farm Insurance Good Neighbour Award at last night's hockey game.
The State Farm Good Neighbour Award highlights an organization or individual each month that goes above and beyond by showing dedication, commitment and support to their local community.
Jason and his three-year-old son Rohan were recognized for their lengthy donation to Locks For Love this summer. Of note: it was Rohan's first haircut.
"Between the two of us, we donated over 20 inches of hair to Locks for Love. As a locksmith, I work with locks all day, so I had some to spare," jokes Scheide.
Spadina Security Incorporated has been protecting homes and businesses in Toronto neighbourhoods since 2001 and takes pride in making sure people know about the latest security technology.
Locks of Love is a public non-profit organization that provides hairpieces to financially disadvantaged children under age 21 suffering from long-term medical hair loss from any diagnosis. Locks of Love meets a unique need for children by using donated hair to create the highest quality hair prosthetics.
For further information:
Jason Scheide
416.706.SAFE (7233)
www.spadinasecurity.com