We Sell Mul-T-Lock Padlocks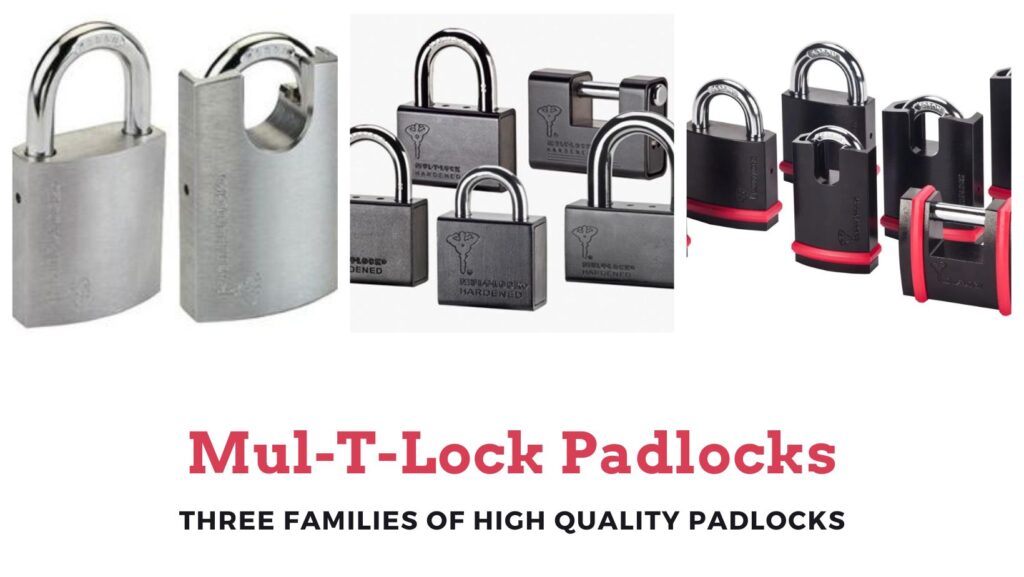 Mul-T-Lock's wide selection of padlocks is built to meet a variety of commercial requirements. Patent-protected technology is common in several of these Padlocks, providing advanced key copy control, enhanced intrusion protection, and resistance to different forms of lock manipulation. 
G-Series
High Quality padlocks at a low cost. Mul-T-Lock's all-purpose security padlocks for general use in residential applications contain a unique, high-precision pin tumbler system, ensuring they are highly pick and drill resistant. These padlocks are built extremely rugged to resist corrosion and hammering attempts and provide you with the ideal locking solution you seek for the valuable assets you store in your home.
C-Series
Our Classic series made Mul-T-Lock famous with this ingenious design. Our C-Series line of padlocks for general use are made of hardened steel and solid brass. These padlocks have a protective shutter to prevent dust contamination and drainage holes to prevent freezing, creating a highly durable locking system. C-Series padlocks can be keyed alike, keyed different, keyed as a 3in1, or master keyed for optimal access con
NE Series
Our toughest padlock. designed to exceed all padlock standards.
NE Padlocks offer high efficiency and high security, while maintaining the high performance and serviceability associated with Mul-T-Lock padlocks. With body options offering open and closed shackle variants, and with the addition of sliding bolt padlocks, the NE series ensures that there is a high security padlock suitable to your needs.