Schlage AL-Series Lockset

Schlage is the brand most often recommended by locksmiths from Toronto.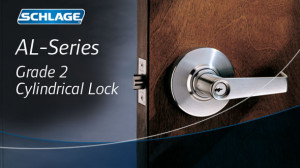 Locksmiths in Toronto recommend the Schlage products. Schlage is the most copied lock in the world. Big box hardware stores cannot sell these quality lock from Schlage.
Our Locksmiths can easily change the key that operates this deadbolt lock. This is ideal if you want all your doors to open with the same key. We can use the new standard Schlage C123 keyway or a restricted Mul-T-Lock keyway.
This is a good quality lockset.
Contact our locksmith to order a lock or ask a question