Mul-T-Lock Hercular Deadbolt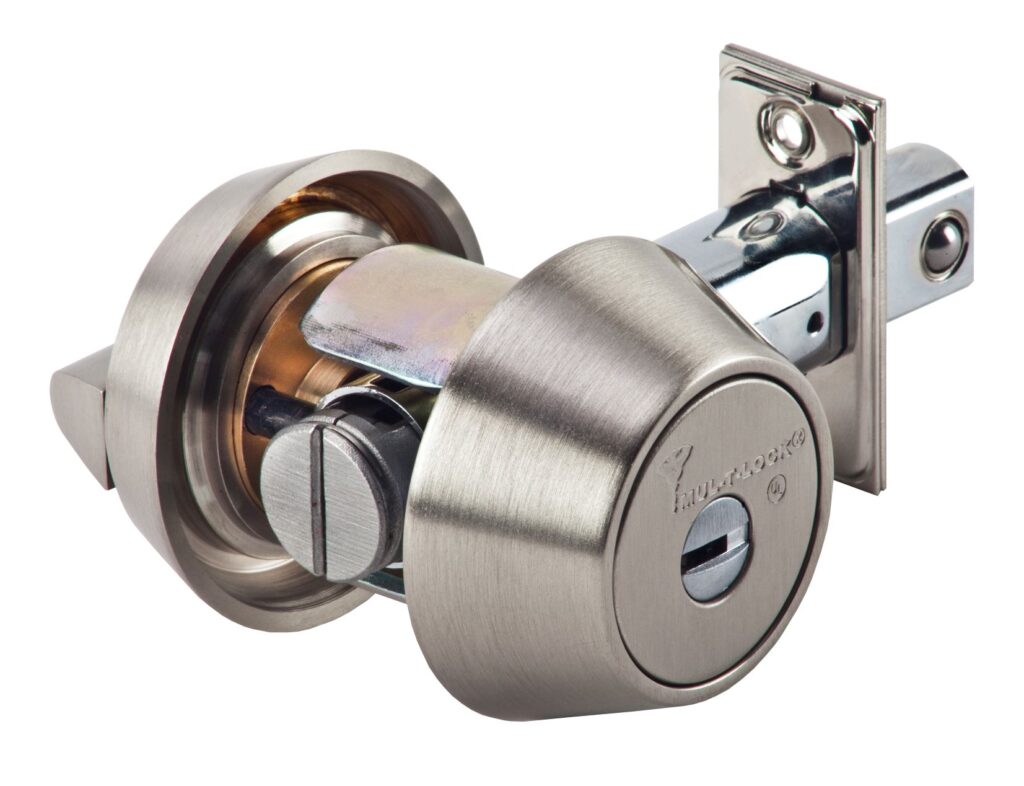 Features:
Protection from Physical Attack:

Hammer

Solid brass construction
¼" steel mounting screws

Wrench

Free spinning solid brass collar

Saw
Pry bar

Bolt penetrates frame a full 1 inch
Bolt total length 1-5/8"
Ball bearings expand in strike

Drills

Hardened Steel Inserts
Stainless Steel pins

Freezing

Strong, solid materials resist cold attacks

"Ice Pick" attack
"Bumping" attack

Interlocking Pins make bumping virtually impossible
NEW Anti-Bump Split "D" Pin

Picking

Ten Pins
Mushroom Pins
Pins Interlock

Impressioning

Interactive Pin must be manufactured
Unique bolt expands interlocking door and frame

Designed by Abloy, then re-engineered by Mul-T-Lock, this tough bolt extends ball bearings to increase the width of the bolt.
This action locks together the bolt with the frame, defeating pry attacks.
Effectively locking the door in two planes.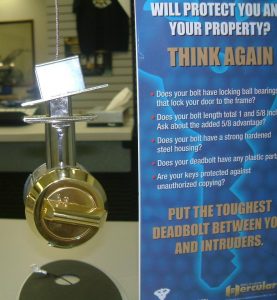 Next