A New Standard Key
Today, we recommend High Security Mul-T-Lock Deadbolts on doors that you want and need secure.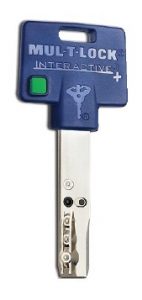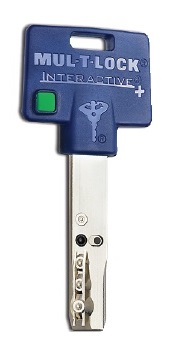 Most importantly:  Only you can make new keys.
When you need to make additional keys, bring the key order card to SSI with photo ID and we will make you as many keys as you like.
Your tenants, employees, even your family members cannot make duplicate keys.
As you can see above, the Mul-T-Lock key uses ten pins in the lock and ten cuts on the key – this protects against picking.
There are steel inserts placed at drill points and solid materials are used in construction to protect against tampering.
Click here to learn more about this impressive locking system.